The 7 Best Ways To Make Your Outdoor Event Epic This Summer
CREATE Experiences, CREATE Memories CREATE Unforgettable Events
Hosting an outdoor event is an awesome way to connect with your community and make the most of the summer sunshine.

Families relish the chance to give the kids a run-around, and providing some free entertainment options for them is a no brainer way to increase satisfaction.
We have compiled our top 7 tips for increasing community engagement and memorability.
Top 7
Outdoor event
entertainment ideas
Staffed Craft Stations
Crafts are always a massive hit, the fresh summer air and event ambiance is the perfect setting for guests to get creative. Get our craft crew in to set up a fun and educational craft workshop at your event!
Create Agency artists are experts with little kiddies, we can power through up to 100 kids an hour with crafts tailored to match your event theme/branding. This service is awesome if you are expecting a crowd in the thousands. Parents will love you for not having to wait in line for hours.
Face Painter
Face Painting is a party favorite for any age, our talented face paint artists will transform your guests with vibrant colour and glitter. Our artists can adapt to any theme or crowd size, ensuring minimal queues and maximum impact. We provide the highest quality cosmetic FDA approved face paints and guaranteed to wow the crowd with extravagant face painting and bubbly personalities.
Roaming Entertainers
Roaming entertainers will get all the kids and even dad up and dancing. A mascot, fairy or the kids latest favorite character give out giggles and goodies! Families will love interacting and taking photos with the entertainers, so encouraging a hashtag or location means some extra free advertisement for you! We offer a range of characters for the different seasons, inquire and see what we can come up with.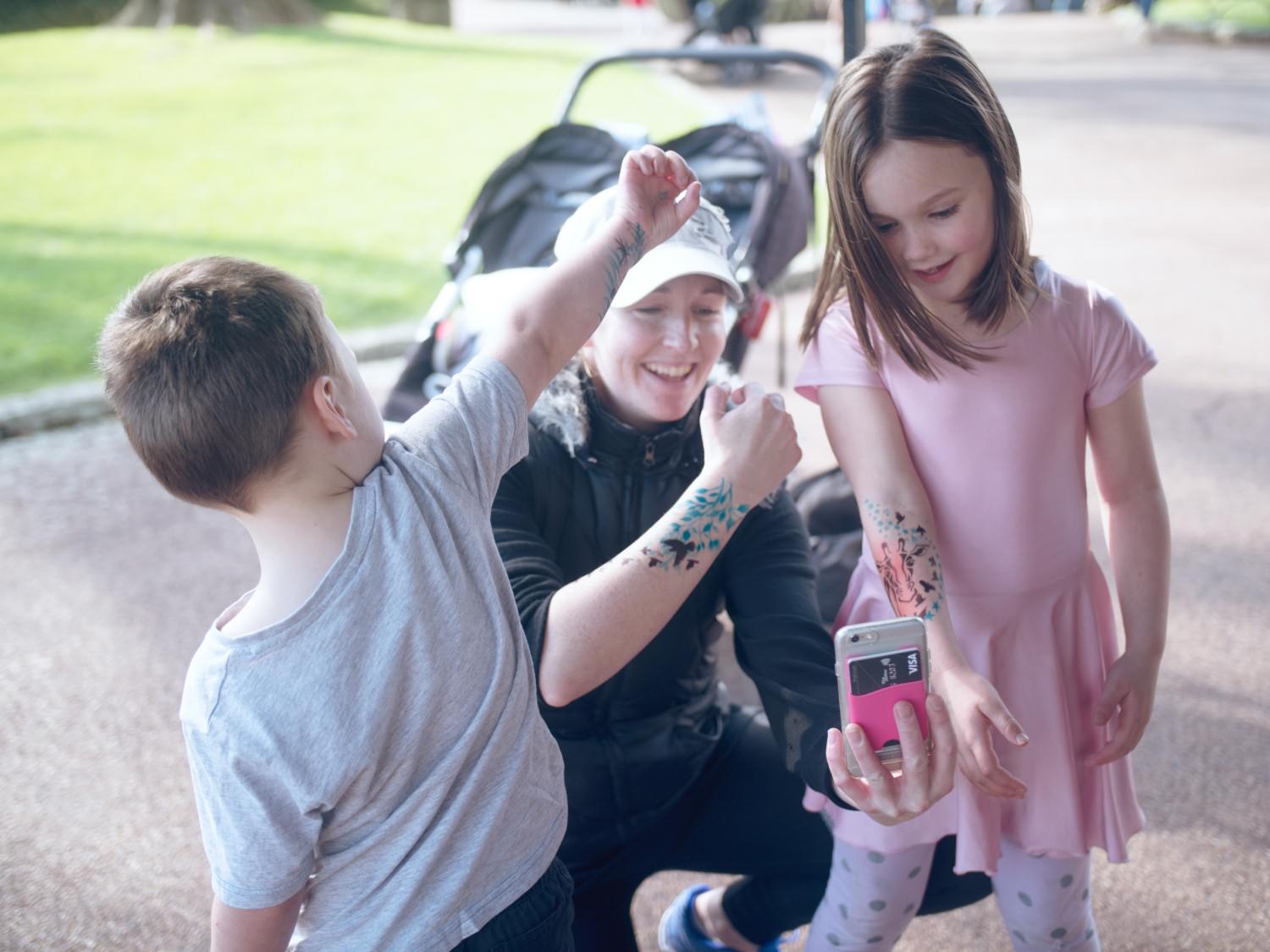 Airbrushed tattoos
Hiring one of our Airbrush Tattoo Artists is the perfect queue buster. Using alcohol-based paints, our artists use stencils and various colours to create quick and effective designs that can be done in a minute. Perfect if you are expecting a large amount of guests! We can custom make stencils to use your logo and brand colours, therefore you'll have 2-3 days of walking, talking advertisement. #winwin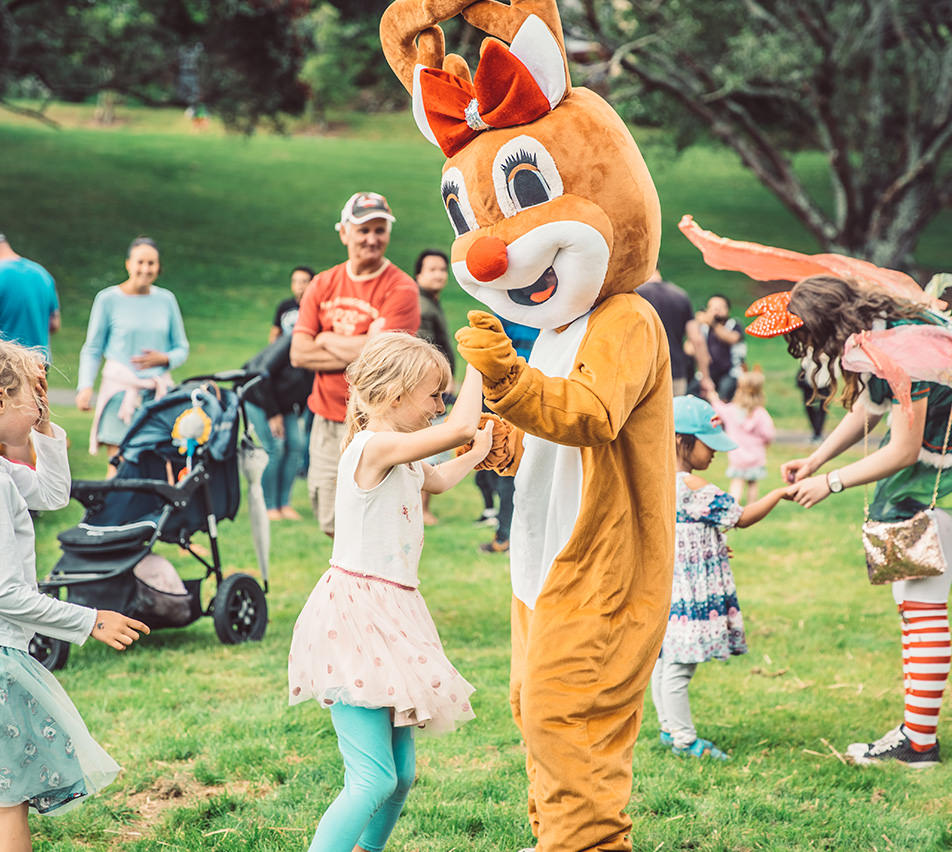 Games & Obstacle Course
Make the most of the beautiful outdoors, get your guests active at your event. You can relax as we supply the staff, obstacle equipment, queue system, set-up and pack-down. Fire up the competition as guests compete against each other for the obstacle course Champion title; It definitely helps manage the candyfloss high!  Ask us about hiring our custom-created games or peep boards, watch as families enjoy playing snakes and ladders, checkers and other classics under the trees.
Balloon Twister
Twist some magic into your event! Our balloon artists can roam and create intricate and exciting designs – think jetpacks, ride-on unicorns and butterfly wings! Children and parents alike will be bewildered with the design choices and will be sure to talk about it for weeks to come. All of our balloons are sustainably sourced and biodegradable, so you can watch the magic without a worry. Find all the information about Qualatex Balloons at https://us.qualatex.com/en-us/news/100-latex-100-sustainable/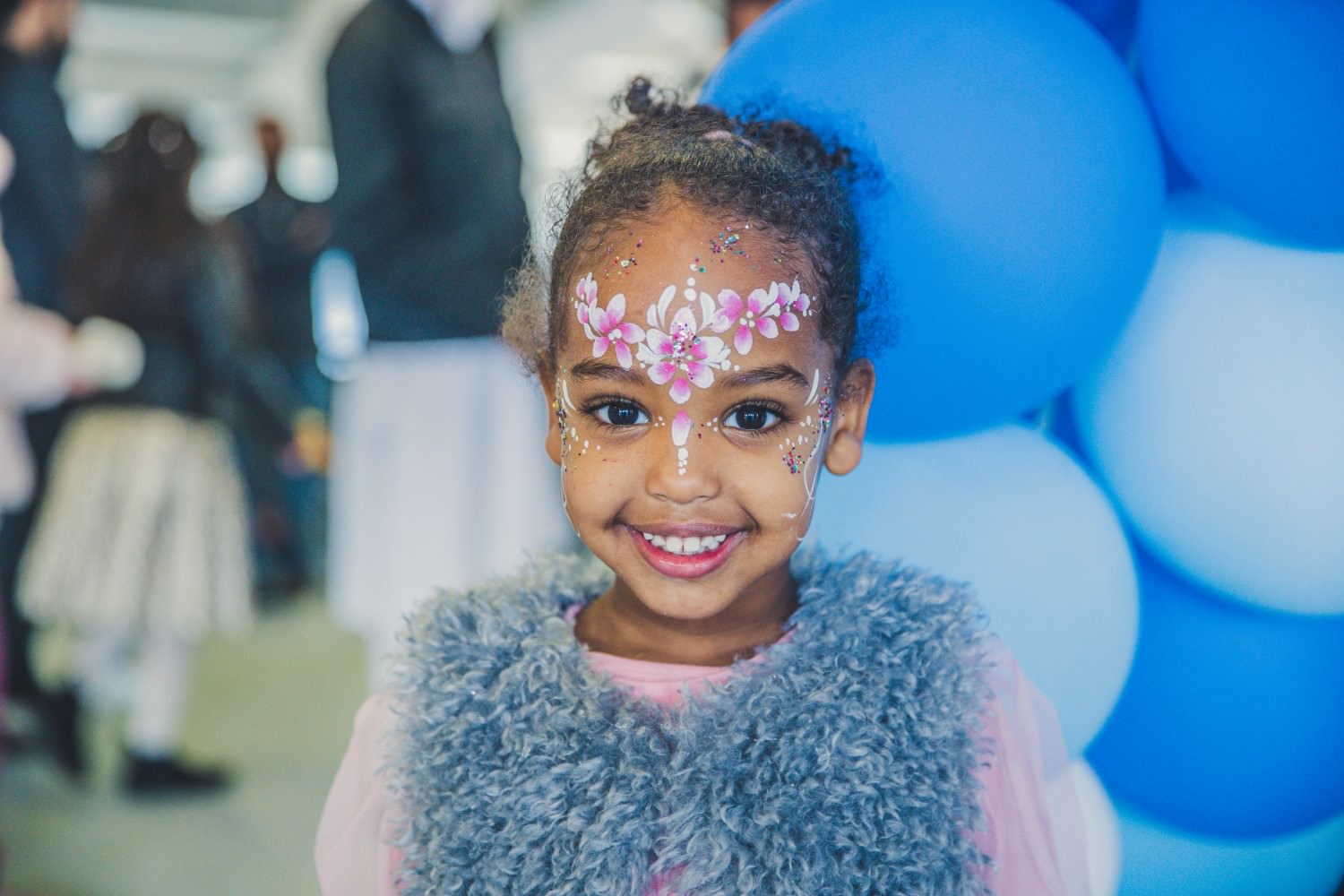 Glam & Creative Makeup Station
Invite our glam squad to the party, our artists set up to braid hair, glitter cheeks, apply creative makeup and even glowing UV paint if your party has blacklights. The ultra glittery, sparkly look has become extremely popular. To keep your outdoor event green we ask our artists to supply biodegradable glitters, so you can achieve the same sparkly effect with glitter – without the litter.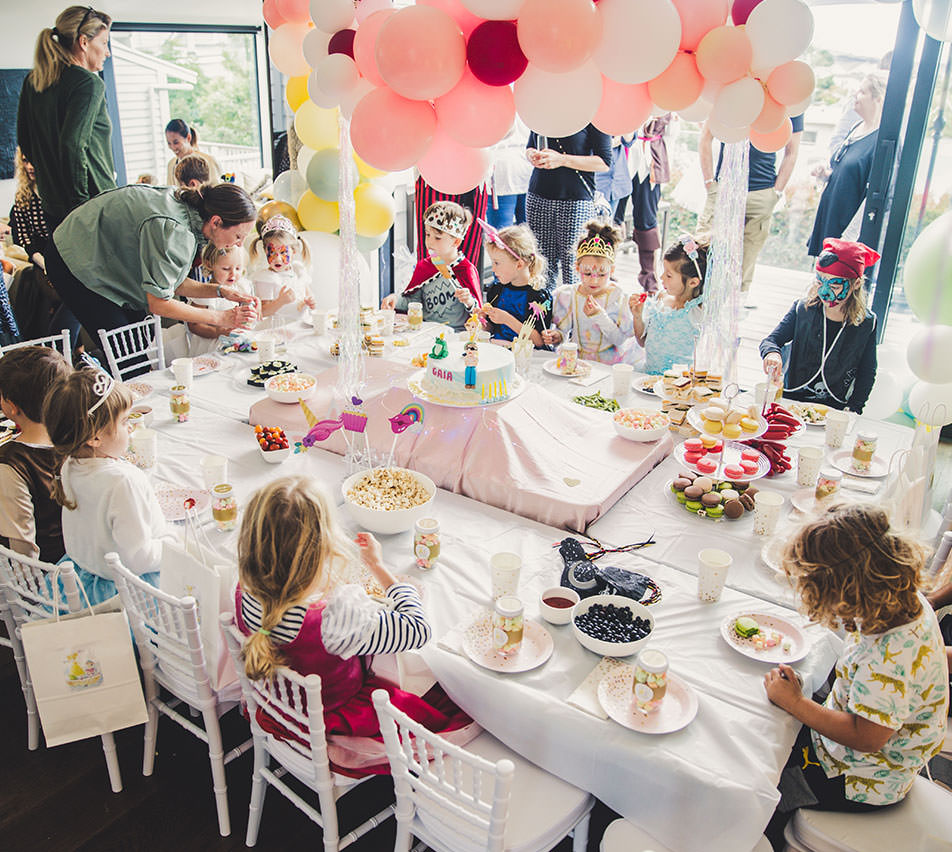 Epic Site Decor
Create a stunning atmosphere at your event with baubles of color, that'll transport your guests into a fairy tale. Hanging over the main tent, entrance, or dotted around the venue, balloons never fail to make an impact. Paired with custom-fit decor and color-matched to your logo, brand, and event style, guests will be plastering pics all over social media.
Every large scale event provides an opportunity for your community to understand who you are. Create treasured moments that last a lifetime with entertainment options that suit all ages, weather conditions, and themes. Sit back, relax, let us create the setting for an outdoor event you will never forget.
Worried about the weather? Check out our favorite Auckland venues for corporate entertainment that don't rely on sunshine.
Follow Us On Our Socials For Inspiration