Is Hiring Professional Kids Party Entertainment the Right Choice for You?
Should you hire kids party entertainment specialists, or do it yourself? While we offer professional kids face painting and balloon twisting services, we appreciate they're not for everyone. We do however believe that there are pros and cons of both hiring experts and taking the DIY route. So today, that's what we're covering.
Kids Party Entertainment: DIY Or Hire Professionals?
Whether you're a parent planning for an upcoming birthday or the organiser of a large corporate event, kids party entertainment will be on your mind. Should you round up the troops and tell them to organise a game of pass the parcel and pin the tail on the donkey? Or should you hire professional kids party entertainment providers instead? Being in the entertainment industry ourselves, of course, we're going to say hire us! However, there are some factors which would make it more appropriate to take the DIY route instead. Let's take a look at both the pros and cons of both DIY and hiring kids party entertainment services:
The benefits of hiring Create Agency kids face painting and balloon twisting professionals include:
Our team takes care of all the setup and pack down
We do all the organising for the activity, including supplying the necessary materials
With years of experience in our industry, we produce exceptional results for our clients
Available NZ wide
Consistently provide high-quality work
Less stress for the party organiser!
Yes, you'll need to pay for our services, but you'll have happy kids and stress-free parents in return!
In comparison, if you choose to go the DIY route, the benefits would be:
You are responsible for organising and performing the entertainment (could be a good or a bad thing!)
Lower cost
You are not set to a specific time length for the entertainment – you can shorten or lengthen it on the day
As for the cons, once again they are a matter of opinion, but could include:
Having to learn a skill to entertain the kids
Getting up and performing in front of the kids
All the work involved in the planning, preparation, set up, pack down and performance of the entertainment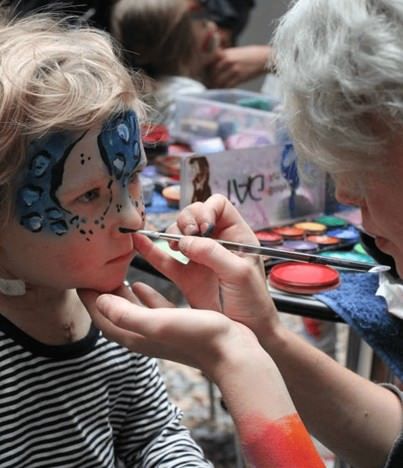 It's enough to give anyone a headache: except for us! As professional kids entertainers, we do this every day.
We'd love to take the stress, the planning and the presentation worries away for you by providing our kids party entertainment services at your upcoming event. From Kids Face Painting, Balloon Twisting, and our range of Kids Party Packages, we've got you covered! To make it even easier, you can book directly online through our website too! Or for more information, please feel free to contact us directly.