Halloween Marketing Campaign Ideas: 
The Route To Capturing And Retaining Your Audience For Life!
Halloween is just around the corner now that we're nearing October. It's time to amaze your guests with creepy themes, decor, and menu items.
You can utilize the festival to bring something unique to your guests' tables and influence your target market by showing them exactly what to feel when they interact with your brand.
You want your guests to stretch their arms, have a blast and take selfies at your event. They get to show the world what a glamorous night they had and you get free marketing!! 
In this blog, we highlight some new Halloween Marketing Campaign Ideas on how you can decorate your restaurant, organize events, and design offers to make this day a memorable one!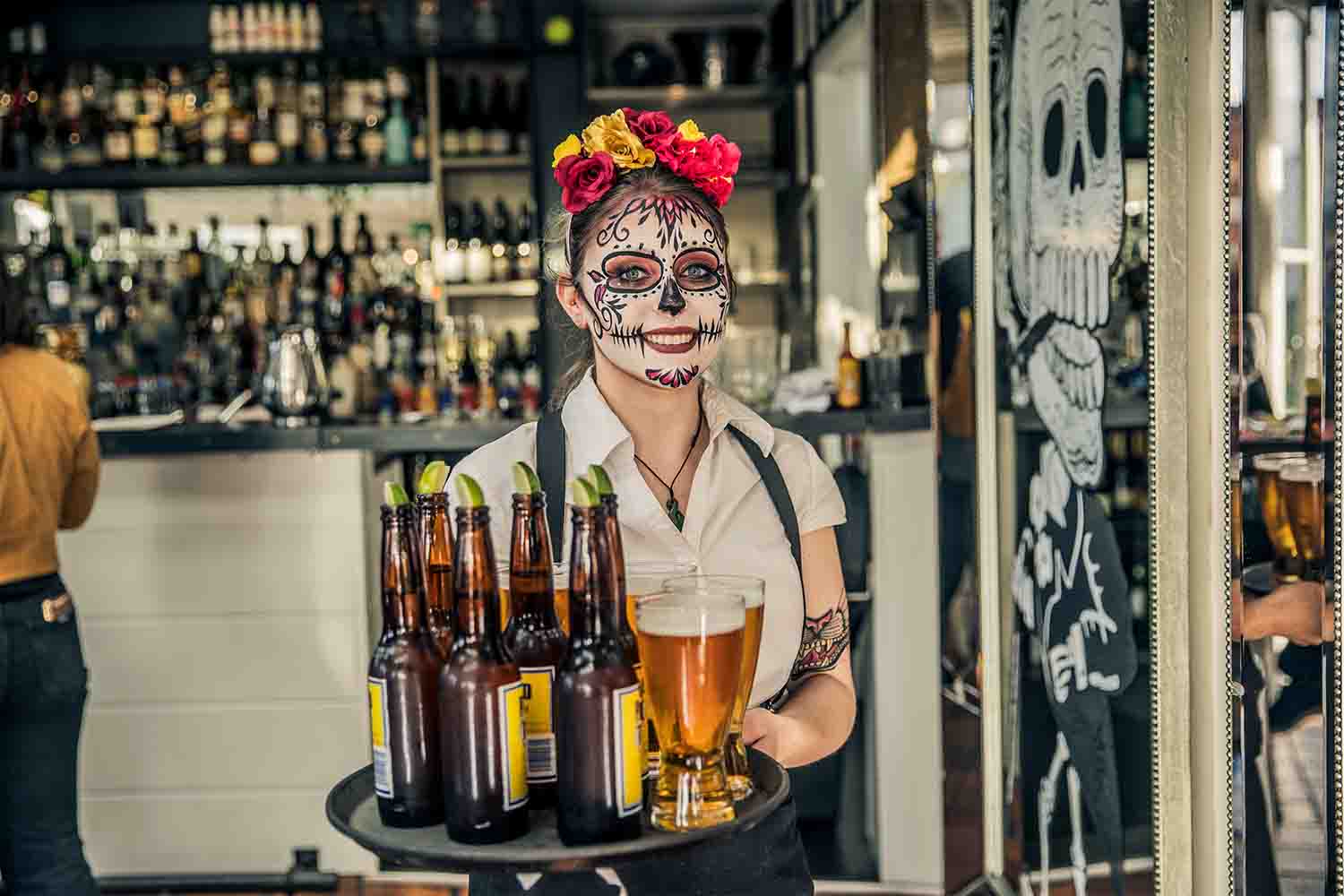 Read on for inspiration and tactical advice that'll help you host a great Halloween event that your restaurant can use this Halloween to scare up more business!    
When it comes to holidays, arguably none is better suited for experiential marketing campaigns than Halloween.
Halloween may not be celebrated quite as heavily in New Zealand as it is in the US, but it is growing in popularity, and there are clear roll-on effects in the retail industry.
In the lead up to Halloween, grocery stores sell increased amounts of pumpkins and candies.
Over recent years Woolworths has extended its range of Halloween-themed products to cater for the increasing demand and Pak n' Save expected to sell more than 270 tonnes of pumpkins in the lead up to the event.
Even craft retailer Spotlight reported a 100% increase on Halloween product sales between 2014 and 2015.
Halloween, however, is notorious for bringing in huge sales numbers for the candy and costume industries, but it's also a time of year where restaurants/pubs of all sizes can make their reasonable share of profits too.
According to the National Retail Federation, total Halloween spending is expected to reach $8.4 billion this year in the U.S. alone.
Although the majority of that money will go towards costumes, decorations, and treats, part of it will be spent on restaurants/bars.
Hence, Halloween is a chance to stand apart from the crowd and to cash in on one of the biggest spending nights of the year by using experiential marketing.
You can achieve great marketing benefits by hosting Halloween parties, best costume contests and more. 
A theme for your event
At its core, Halloween is a celebration of creativity. So what should you do? Line your walls with cobwebs and skeletons? Have your wait staff dress up like Adam's Family characters? Turn the lights way down? Yours to pick from, be creative, get spooky, create a night full of fright! 
Promotional ideas – Throw a costume party
Contests always bring out the best in people on Halloween.
And what's the best incentive to offer the winner? How about a voucher/ gift card for your restaurant, to make sure they come back for another visit? 
Halloween is an experiential holiday – Hosting a themed costume party like Nightmare Before Christmas, or any other beloved cinematic Halloween mainstays could make Halloween lovers want to dine out (at your restaurant) all the more.
You can also treat your guests by offering a discount if they show up in a Halloween costume.
This way, you can engage your guests and make them part of the fun.
Build a mysterious aura in your restaurant this Halloween! 
Halloween parties can get rowdy, but an event like this can hit your maximum occupancy cap with little effort in terms of bar marketing.
We recommend teaming up with other bars to host a pub crawl.
You want to serve Fang-tastic cocktails and other mixed drinks. Trick or Treat! Give your guests' something GOOD to drink! Take your event to the next level by incorporating some fancy cocktail drinks for your restaurant.
Missing this deal would be a beast of a slip-up. Search the hashtag #???????????????? #HouseBar or #halloweencocktails for inspo. 
Halloween costume and makeup for staff
Allow us to be part of the trick-or-treat event by creating an amazing Halloween atmosphere at your restaurant and disguising your staff as Halloween characters.
Their scary appearance will impress your guests and make things more memorable.
Pair this with a quick craft to add to their costume! A huge hit for longer events where you need retaining your audiences attention, and produces beautiful take home keepsakes holding critical emotional value long after the event is over.
These flower crowns were a huge hit at Sky City's Day of the Dead Invite Halloween Event Sponsored by Jose Cuervo in 2018.
By consulting with our team to create an unforgettable spooky experience through creative event entertainment, you'll truly capture and retain your audience for life long connections.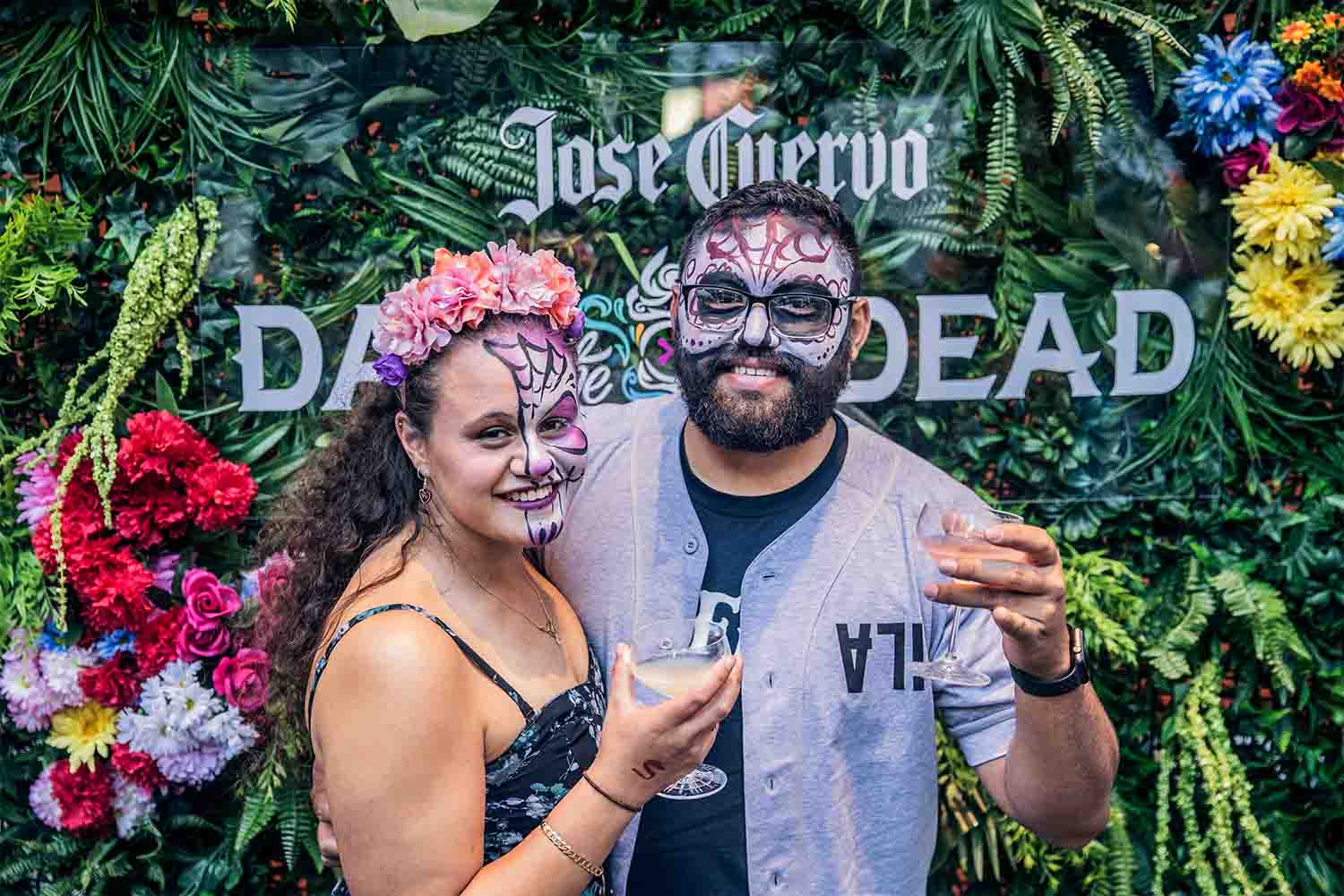 The benefit of holding Halloween Marketing Campaign Ideas
This holiday season is a great time to build your brand through Halloween-themed experiential marketing campaigns that spook, scare, or frighten your customers into engaging more with your brand. Just because Halloween ends doesn't mean your promotions have to! With guest engagement and access to the data you already have on the people who have visited your restaurant, you'll be able to promote new fun events, discounts, upsells, and other holiday celebrations in the future. 
By consulting with our team to create an unforgettable spooky experience through creative event entertainment, you'll truly capture and retain your audience for life long connections.   
Better yet, the proof is in the stats & data, gathered from your social engagements will help you identify what kind of events your clientele would be most interested in attending.
If you would like to consult with our team about frightful event options that you set out this Halloween, let us know by enquiring today with as much information as possible and we will be in touch with a customized proposal.
Or if you are just looking for ideas, download our Let's CREATE Epic Events PDF
These proposals are no trick, just treats.
We Witch You A Happy Halloween! 
Follow Us On Our Socials For Inspiration