Extraordinary Event Experience Ideas While Maintaining Social Distancing
CREATE Experiences, CREATE Memories CREATE Unforgettable Events
The global pandemic of Covid-19 lockdown has permanently changed the event experience and exhibitions industry in Aotearoa and around the world.
Undoubtedly the events and exhibitions industry is incredibly resilient, and our human need to interact and exchange information face-to-face will result in a recovery in time. However, the impact of Covid-19 will have changed how we work forever and maybe for the better.
This blog will give you more information on how you can replicate the same for your business.
What is the future of event experiences going to look like and how has the world adapted to these changes? This lockdown brings together a diverse group of creators around the world, emerging and established collaborators spanning the spectrum of art, entertainment, and style.
Going forward post-COVID, events are to be a mix of new extraordinary experience and innovative talent, which will put the customer at the center of the event, inviting them to step into the unexpected and tap into their curiosity and creativity.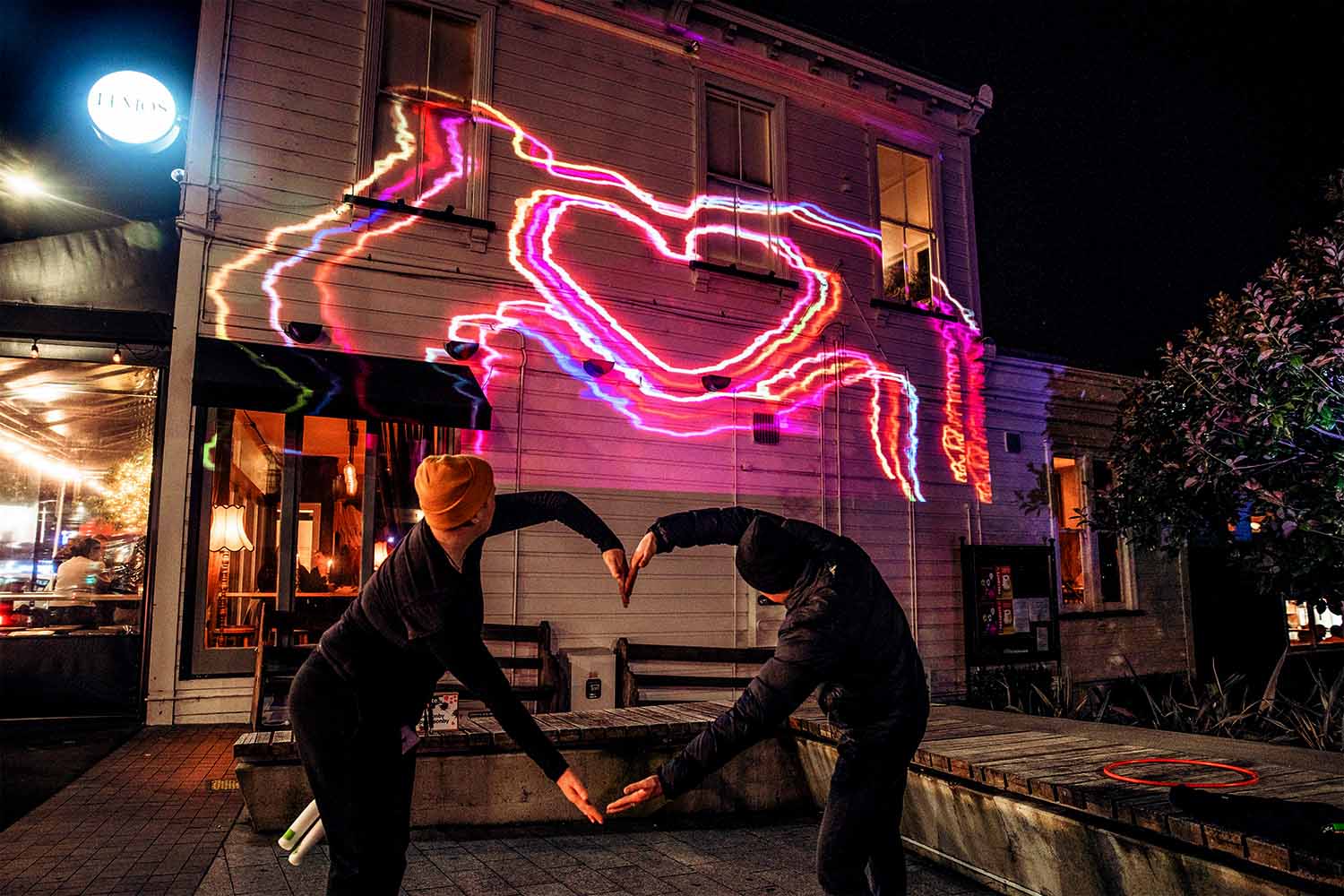 In this blog, we highlight some new ways the world has adapted to these extraordinary experience. Here are some interactive art-related and innovative ways to push the boundaries of human experience while at the same time maintain social distancing protocols. 

Right now, interactive events are the 'right' kind of events to host. They respect social distancing norms, so they can also be held during lockdowns.
Many events and exhibitions are already using increasing amounts of technology to enhance their events, plus digital marketing to promote events, while social media enabled people to follow events remotely while they were actually happening.

Museums

and galleries a

re following suit, building new exhibition spaces suited to digital art installations, projections, and online experiences.
The second experience, Dining in

glasshouses/ domes

– Customers can now sit outside enjoying their meals under the stars, literally shielded from other diners by a layer of glass. We think it's a nice way to offer some extra isolation as people adjust to the 'new normal'.
The third event experience, Coronavirus sucks but maybe events don't have to.
As bars and restaurants around the world begin to reopen, businesses are being challenged to adhere to new physical distancing guidelines to prevent the spread of COVID-19. And folks are getting creative.
There are six-foot-wide cardboard crowns at a Burger King in Germany. Tiny personal greenhouses in Amsterdam. Vintage mannequins serving as seat fillers at

the Inn at Little Washington

in Washington, Virginia. And bumper tables at Fish Tales in Ocean City, Maryland.
The bumper tables feature a flat surface with cup holders surrounded by a giant rubber inner tube, all resting on a wheelable structure.


The bumper edge

adds a fun element as when you are in one you can't help from bumping into your fellow tables.
The fourth event experience, only just a few days after the lockdown, a new UK pop-up venue, the Virgin Money Unity Arena, targeted a broader audience whereby 2,500 fans gathered at the outdoor venue for

what organizers described as the UK's first socially distanced concert.




This feels like a unique opportunity to celebrate music and all the wonderful emotions that come with experiencing it live alongside other music fans.
The Future of interactive event post-Covid will center thematically around 'Expand Your Reality' and will invite customers into a realm of abundant thinking and endless possibilities. As businesses seek to inspire new and emerging ideas by showcasing the infinite possibilities presented by the advancement of modern technology.
Keeping your audience engaged and entertained is of the utmost importance throughout these trying times. It's those businesses who stay in front of mind and continue to advertise and market themselves through a recession that flourishes out the other end.
Here at Create, we promise without having to leave the house, we'll help take your skills to the next level. We encourage you to think outside the box, think about how you can pivot your skills to suit the current situation, be flexible, think creatively.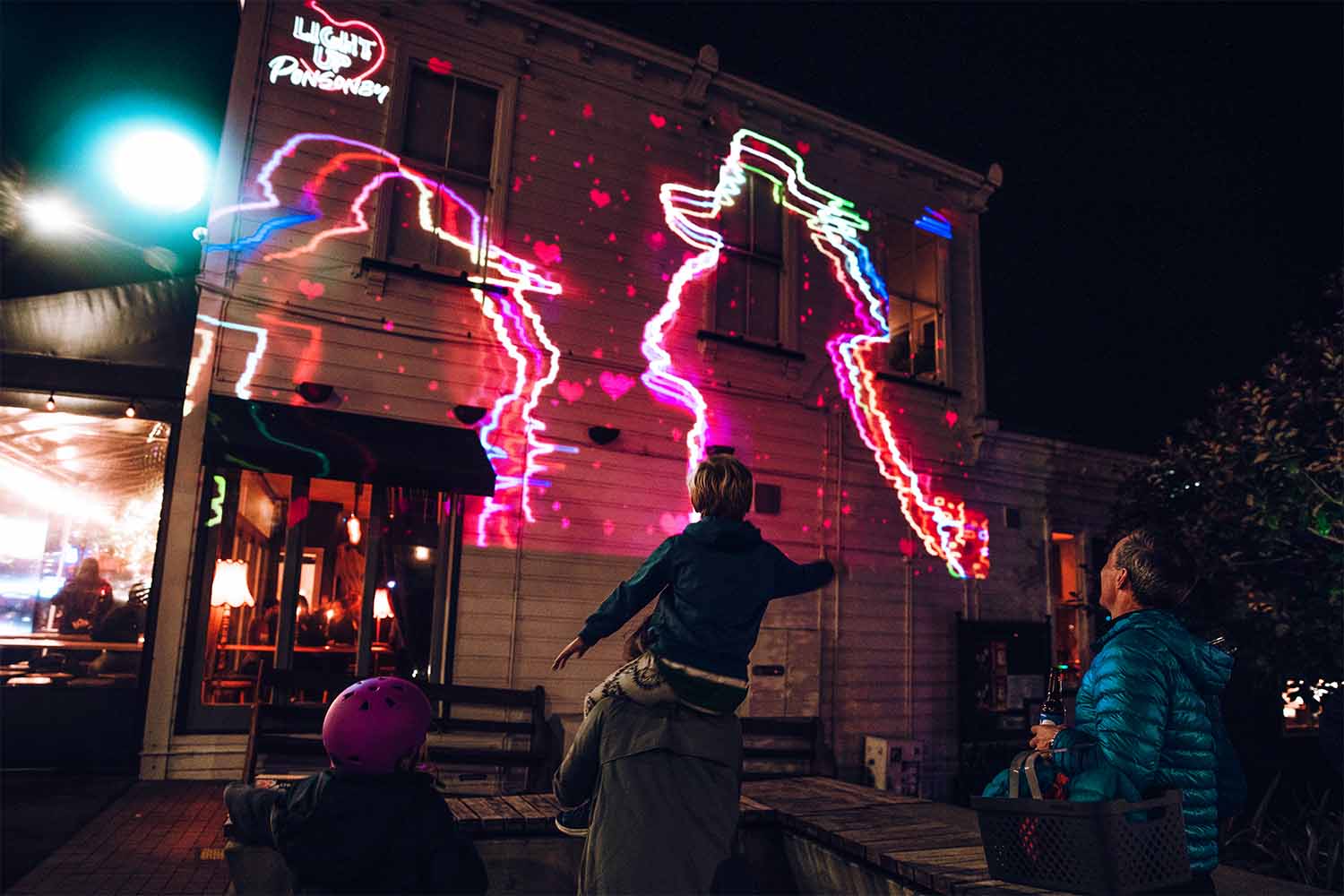 Clients need you now more than ever. Now's the time to step up your investment efforts through big installations, visually appealing art at events to draw people in and help them engage emotionally with your brand so you can continue to thrive and grow. 

Interactive events are a great way to keep your supporters engaged with your mission and excited about your work. Keep in mind that we don't know when things will go back to 'normal'. From now on, experiential marketing could very well be the best way to support your cause!
If you would like to consult with our team about interactive art installation options, let us know by enquiring today with as much information as possible and we will be in touch with a customized proposal. Or if you are just looking for ideas, download our Let's CREATE Epic Events PDF.
Follow Us On Our Socials For Inspiration